Founder & Chiropractor
Dusty Large D.C.
Dr. Dusty Large is a Macon GA chiropractor who serves Macon GA and the surrounding communities of Middle, Gray, Cocherine, Byron, and Katheen in GA.
Dr. Dusty Large was born in Little Rock, Arkansas in 1984. Dr. Large is the oldest of three children. Part of his teenage years was spent in Saudi Arabia. Dr. Large attended boarding school at Darlington School in Rome, GA. He completed his Bachelor of Science in Biology at Valdosta State University in 2008 and in 2011 he completed his Doctor of Chiropractic in Marietta, GA. Dr. Large currently resides in Middle, GA.
The ability to get people back to wellness without the use of medication or surgery is very appealing to Dr. Large. The body's capability to heal itself through the control and proper function of the nervous system is logical. The definition of health as defined by the World Health Organization sums up what health means to Dr. Large and follows; "Health is a state of overall mental, physical, and social well-being and not merely the absence of illness or infirmity."
Dr. Large utilizes a combination of approaches to treat patients. Some of the techniques include manual adjusting, drop table adjusting, instrument adjusting, therapeutic exercises, brain-based therapy, and various modalities to facilitate healing. Dr. Large is also pursuing continuing education that focuses on functional neurology and functional medicine.
In Dr. Large's spare time, he is very active with the Warner Robins Civitan Club and is the acting president for the 2015-2016 year. It is a group that focuses on building a better community with an emphasis on those with special needs. Dr. Large enjoys the outdoors, traveling, and attends Harvest Church.
If you have any questions about Dr. Large or would like to learn more about chiropractic care at Larger Than Life Chiropractic, please call us at (478) 257-6114 today!
Chiropractor
EDUARDO EMANUEL RIVERA
Dr. Eduardo Emanuel Rivera, or just call him Dr. Eddie, was born in 1993, in Chicago, Illinois. However, he moved to Puerto Rico at the age of 9. He received a bachelor's degree in Biology from the University of Puerto Rico in 2011. Subsequently, he completed his doctorate in Chiropractic from Life University in 2020.
The first time Dr. Eduardo experienced a chiropractic adjustment was game changing for him. During his undergraduate studies, he suffered a lot from headaches. As a result, he decided to explore chiropractic care, and the headaches have been gone ever since. Then, he saw and heard about the different testimonies and this captivated him to study chiropractic.
His favorite quote to describe a chiropractic adjustment is:
"The power that made the body heals the body" – BJ Palmer
Three fun facts from Dr. Eddie:
He loves to play tennis!
He speaks Spanish!
He loves to cook and travel!
Chiropractic Assistant
Debra Shipp
Hi! My name is Debra Shipp. I was born August, 1975. I graduated from Central High School in Macon, GA in June, 1993.
I have been married to my wonderful husband, Josh Shipp, since May, 2004. I have a stepson, Levi Shipp, who was born in May, 2002 and we have a son, Blaine Shipp, who was born in May, 2006. We reside in Gray, GA. My favorite season is spring and summer as I love being around the pool and visiting the beach.
I have been a Chiropractic Assistant at Larger Than Life Chiropractic since July, 2016. I am so blessed to have found a work family with like-minded people who have a servant's heart. Our goal is to spread the message of hope and healing through chiropractic care to as many families in the Middle Georgia area.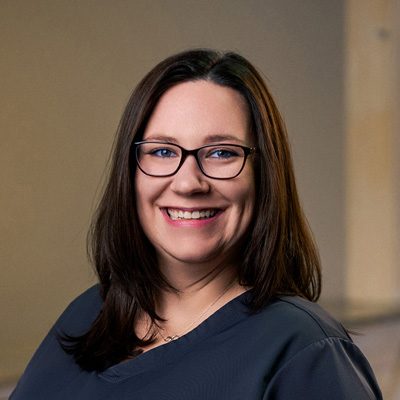 Chiropractic Assistant
Rebecca Silvernail
Hey there! My name is Rebecca Silvernail and I have worked for Larger Than Life Chiropractic since January 2020.
I grew up in McDonough, GA, and graduated from Union Grove High School in 2008. I married my amazing husband Cory Silvernail in 2015 and currently live in Macon, GA with our daughter Taylor Grace. We have 2 dogs and a cat that keeps us on our toes!
In my downtime, I love to read, play piano, capture beautiful photos, and hunt. I am so thankful to be part of this work family where even our patients are our family!
Adrienne Bonds
Hello! My name is Adrienne Bonds. I'm a native of Macon, Georgia, and a graduate of Northeast High School.
I continued my education by attending Paine College in Augusta, Georgia, and Augusta University. I am a member of Delta Sigma Theta Sorority, Inc.
When I'm not working, I love to travel, shop and hang out with close friends.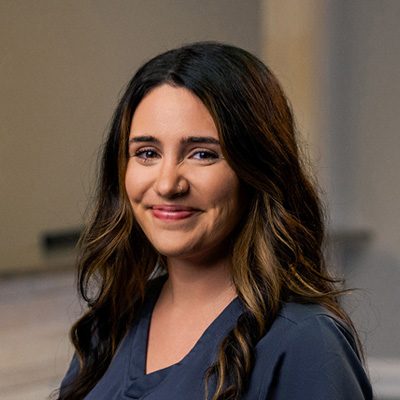 Faith Garrett
Hi everyone! My name is Faith Garrett. I have been with Larger Than Life Chiropractic since July of 2021.
I have been married to my sweet husband, TJ since March 2015. He and our three dogs are my heart. I am an avid UGA football fan, reader, a coffee addict, and obsessed with being an aunt to my 8 nieces and nephews.
I have a Bachelor's degree in Human Services and plan to pursue my Master's. This is a field I am eager about as it is focused on outreach and helping others, this is also what I love most about working at LTL Chiro. It is truly a pleasure to work and serve the best patients every day.
Monday
10:00am - 1:00pm
3:00pm - 6:00pm
---
Tuesday
3:00pm - 6:00pm
---
Wednesday
10:00am - 1:00pm
3:00pm - 6:00pm
---
Thursday
10:00am - 1:00pm
3:00pm - 6:00pm
---
Friday
Closed
---
Saturday & Sunday
Closed